Residental
HAVE SOLAR PANELS INSTALLED ON YOUR HOME IN ODESSA, FL, OR A NEARBY AREA & LOWER YOUR MONTHLY POWER BILL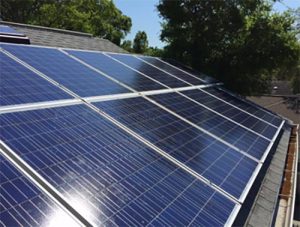 In today's environmentally conscious world, solar panels are becoming increasingly popular additions to homes in Odessa, Florida, and nearby areas. For local residents interested in taking advantage of solar power, the only name you need to know is 3D Solar. We carry an incredible selection of photovoltaic solar energy systems from a variety of industry-leading manufacturers and can provide you with professional installation that enables you to reap maximum benefits of a solar energy system.
There are many benefits to having solar panels installed on your home. Solar panel systems can:
Help you save on or completely eliminate your monthly power bill
Qualify you for a 30 percent tax credit
Increase the resale value of your home
Reduce your carbon footprint and make your home more environmentally friendly.
When it comes to adding solar panels to your Odessa, FL, area home, it's important to choose a contractor that possesses a wealth of industry knowledge and experience. A system that is not properly installed may not perform properly and might even break down over time. When you turn to 3D Solar, your solar panels will be installed by a state-certified contractor to ensure that all necessary guidelines are followed. We will take the time to learn what your specific needs are so that we can tailor a solar power solution that is unique to your home. We can make sure your panels are installed discretely while still capturing the necessary sunlight the panels need to produce peak energy-saving benefits. Plus, we stand by our work, providing a two-year labor warranty instead of the typical one-year warranty offered by most of our regional competitors.
To learn more about the benefits of having solar panels installed, contact 3D Solar today and set up a free consultation at your home. We proudly serve Odessa, FL, and the surrounding communities.